Groupon Registration
Before coming to class, register each person you purchased a Groupon for. (See the "Bought Our Groupon? Register" below).
You will NOT be able to book a class online until AFTER we have confirmed your registration.
Remember that Groupon offers are for introductory level classes ONLY.
Only one Groupon offer per person (for as long as you are a student with us).
Be sure to enter the correct Groupon Voucher Number in the form below.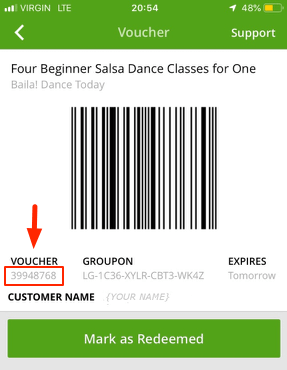 Upcoming Courses
There are no upcoming events currently booked.