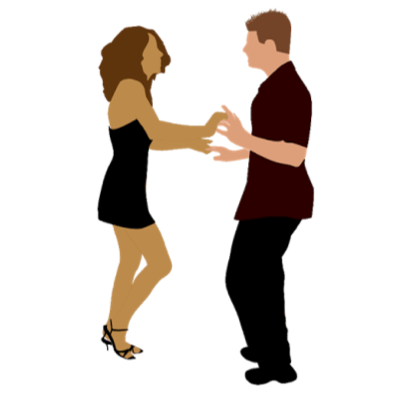 ---
We offer Salsa on1. In the beginner levels we show you the fundamentals danced in the various styles that are most commonly used around the world.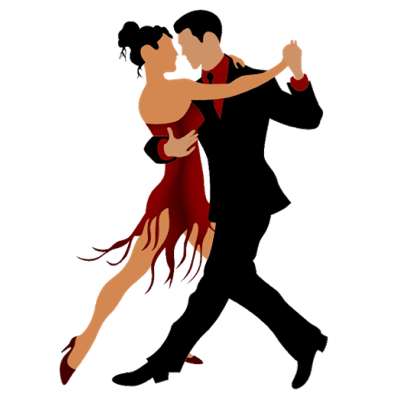 ---
In our Tango classes we focus on the leading and following of Argentine Tango. We offer a variety of beginner level classes as well as a Ladies Technique Class on how to make your footwork elegant and stylish.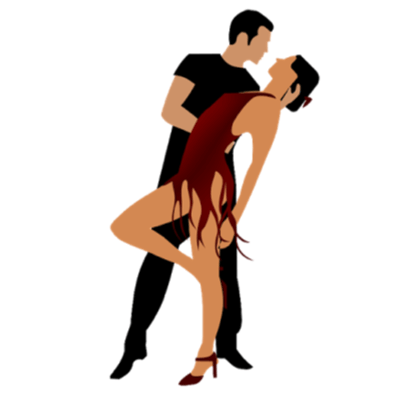 ---
Our bachata moderna classes are a combo of Bachata Moderna, Sensual Bachata and Dominican Style Bachata. You get the best of all worlds!
Your Dance Journey
The images below illustrate the steps of your dance journey... for any dance we teach. If you would like to see more detail on a particular dance, click on the button of your preferred dance below.
Great Deals to Come Back to Class!
If you would like to attend a class, the simplest thing to do is go to the schedule, find a class you would like to attend and click on the <Book Now!> button to reserve your spot.
Details
The Mix and Match Packs are a great option if you:
want a more economical option than a Drop In, or
can only attend class once a week (or less), or
would like a pass that allows you to attend any type of dance (Salsa, Tango, Bachata)
All lessons have to be booked and attended within 1 month of purchase date.
For In person or Virtual Lessons on Zoom
All sales are final.
Drop In
$22 + TAX
One group class
Details
This is a drop in class for one person in person or virtually.
All sales are final.
Bootcamp Pass
2 hr Bootcamp For Couples
$120 per couple. Early Bird $80 before Oct 30th.
The Bootcamps are a great option if you:
Want to deep dive on one dance for 2 hrs
Test out a dance and see how much you love it
We teach Salsa, Tango, Merengue, and Bachata
Held indoors. Proof of vaccination required.
Easy Salsa for Couples Nov 13 th 530 to 730 pm
All Sales are Final
What our students are saying...
I love Nina's Salsa classes. I have learned a lot about the "art of dance" from her. For me, she is an inspiring, patient, and fun instructor. I find her teaching style very balanced, and flowing. In the past, with other instructors, I lacked the confidence to dance Salsa socially. Now, after having taken a few of her Salas classes, I feel much more fearless about dancing Salsa. I highly recommend Nina. Thank you Nina!

I had never learned any type of dance before and had been very shy to try any class as I had no rhythm and no partner. Nina is a great instructor. She makes lessons so fun and easy to follow. She teaches how to find rhythm and break down dance move step by step so that it is easy to follow and remember. It is great way to have exercise, have fun, and learn to dance! Now, I am completely addicted to her lesson!

I am very thankful to have discovered Nina and her salsa team. Nina is an amazing teacher- with a great sense of humour. She engages each and every student (no matter how busy it gets), improvises quickly depending on the number and dynamics of students, infuses humour and practical tips in her teaching, making every class fun and easy to learn. I leave each class happy and sweaty!

I definitely would encourage everyone to come dance with Nina and her team today!


Nina is the most graceful, knowledgeable and welcoming teacher I have ever had. Her many years of experience can be seen every time she demonstrates a move or explains a concept to the class. She dances tango (and salsa) as easily as she breathes, which makes it a pleasure to watch and learn from her. Her teaching methods are very accessible and have proven to work time and time again. I know that through her classes and by doing her recommended one minute a day practice challenge, one day I will have the impressive precision and control she demonstrates when teaching tango. She always answers any questions I have in a way that is easy to understand and that helps me improve my own dancing. I have met so many great people through her classes and have learned so much. I recommend any of her classes to anyone wishing to learn how to dance in a fun and welcoming environment!

Nina runs one of the best tango classes in town! She is meticulous about postures and techniques, and she uses the most intriguingly memorable analogues to help you learn. Mike is also of great help and is generous in sharing tips about tango. A final plus for beginners is that more advanced dancers usually come to the beginners class to practice so you get to dance with more experienced dancers!

I would definitely recommend Baila Vancouver Dance School. Salsa is such a great release from life's daily stresses, and Nina creates a fun and relaxed atmosphere in which to learn. So whether you already love dancing or feel like you have two left feet, you'll have a blast learning to dance with Nina!!! Honestly, just go for it - you won't regret it!

Just wanted to say that it was an awesome outdoor salsa class at the park yesterday!

A few weeks ago in Nina's class she went in depth about how to listen to the salsa rhythm, how to pick up the repetitive beat from the trumpet, percussions etc. I listened but I didn't think too much of it until the other day when I realized that's how you can find the quick/quick/slow rhythm when you come across a song that may not have the typical beat. (I hope I'm not the only one who has that problem) It was a Eureka moment for me. Nina is the best instructor in many ways. I would recommend her to anyone who wants to learn to dance the Latin Rhythm!

I've been dancing with Nina for 4 years now, I started with Salsa and in the past year and a half have been learning Argentine Tango as well. I still remember how nervous I was before my first Salsa class and now I feel so down if I go a week without dancing. Nina's classes are perfect for a student of any level, she really breaks down the movement for beginners, while emphasizing technique for more experienced students, all the while maintaining a fun and social environment. Both leads and follows are given equal attention, and no partner necessary she makes sure everybody gets lots of experience with frequent partner exchanges in an orderly fashion. If you're thinking of taking up dancing or even if you are experienced but looking for a new setting I encourage you to take a class with Nina.

Nina is hands down the BEST salsa instructor in the city. I had a blast at her lessons. I'm a total beginner and I was hesitant about coming out to dance, but Nina made it easy and comfortable. By the end of the night I knew the basic steps and felt pretty confident. She obviously loves and has passion for what she does, which makes her a local favourite. Not everyone is a good teacher, but this is where Nina shines. Keep it up!

"The wedding was awesome and Brett and Jen did their dance beautifully. The dip at end was worth every dime. Thanks again, I was so delighted with the results of just one class for Brett and Jen"

( The Mom :))

I have been taking the beginner salsa classes that Baila Vancouver offers through the D2 studio at 8th and Manitoba. Their classes have an unusual format (20 lesson plans, continuous enrolment, start any week).

So far, I have been enjoying these classes immensely!

I was somewhat intimidated by salsa classes, as I do not have any prior experience in social dancing with a partner. What I love about Nina and Greg's approach is that they really focus on communication. That is, they give the leads useful, detailed, advice on how to communicate their intentions, and they give the followers equally helpful advice on how to enable and read that communication.

I love this focus because, for me, this is the most intimidating part… the idea that, as a beginner, I will have no idea what to do or how to do it. But by learning how to maintain communication with my partner, everything just flows more naturally and feels more comfortable. (Because in the end, who cares exactly what we're doing as long as we're doing it together, coherently?)

The other element of the format which I enjoy is that the instructors keep the class changing partners continuously. This is really instructive for learning how to read and respond to different people. Especially since the class is usually made up of students with varying experience levels (due to the "start any week" format). Leads get to learn how to deal with more and less experienced followers, and vice versa.

Overall, a great place to start out for social dancing newbies. Non-intimidating, informative, and fun.

I loved the Argentine tango from the first time I heard the music and saw it danced. It was beautiful and alive and there seemed to be a connection not only between the dancers but with me, too. It was like watching live theatre - I felt like the dance was unfolding for the first time right before my eyes. And I couldn't wait to see what they would do next.

Tonight was my seventh class at Baila in what I call baby tango. It's the class with Mike in Studio B where he starts by patiently and meticulously teaching how to connect with your partner, how to hold each other and how to walk the tango walk - alone, with a partner and in time with the music. For an independent, mature, dancing neophyte like me, it's intense. But when that connection is made and you and your partner are indeed dancing the tango, it's exhilarating. Like flying in your dreams. At first it's just a few steps. But that's all it took to well and truly hook me.

So why Baila for Argentine tango? Because you will learn the dance from the inside out. You will start at the beginning with the relationships among yourself, your partner and the music. You will first build a foundation for the steps and patterns of the dance. It's kind of like learning technique in piano. Without fingers that can effortlessly run scales and arpeggios, the genius of Mozart would be unattainable. And without the threshold understanding and skills from Mike's baby tango classes, I think the unique thrill of the Argentine tango would be lost.

Besides all that, I've found the people at Baila to be warm, welcoming, kind and funny. Laughing is encouraged. A wonderful learning environment.

Nina is wonderful teacher and lady. She really knows how to break down the steps so that it is easy to learn. She also makes the class fun and enjoyable. Attending her sessions is one of the highlights of my week.

Hi Nina,
I would like to express my appreciations for Cory. I find him a very good Salsa assistant. The manner in which he corrects my mistakes doesn't make me feel wrong or stupid. In fact I find what he says very helpful. He is also very willing to help out and answers questions in a kind manner. He has a good sense of humor which helps me relax and enjoy the class. Truly, I find Cory a great delight to have around in class. I am so glad he is your assistant.

I have been training with Nina and Greg now for a year and a half and I have to say I really like their friendly teaching style and how they interact with their students and each other. The way they teach the "rules" of salsa has made it easier for me, now, to pass some of that knowledge down to willing learners and this had not only made me a better dancer but also my dance partners. I can honestly say that I never thought I would fall in love with salsa but they have made it possible. Now I want to learn it all! If you want to have a confident frame and lead that anyone who has a good frame and connection can follow, this will be evident in the wows and compliments you get, then Nina and Greg are the instructors for you.

Nina taught a fantastic introductory salsa class at University Hill Secondary School last week. Her experience working with younger learns really showed as she successfully organized over 50 kids and had them all dancing and enjoying themselves (they all came in very shy) in no time. The dance class with Nina will definitely be a highlight of the Spanish course for my students. An excellent experience and an excellent memory for all of us!


Nina was recommended to me for salsa instructor and I'm so glad to be in her class. She's professional, she makes the class fun and I've learned lots from her in a 20 week session. D2 Studio is quite central, easy for transit also.

Nina is an absolutely fantastic teacher! She has a great way of explaining things so they stick, feel natural and she makes sure you have a good time. She gives the one on one time when needed as well as directing the whole group. Having had experience of different teachers and different beginner level dances Nina really stands out. I have been spreading the word for people to give the beginner salsa a try! I'm loving it!

Thank you to the entire team of staff and interns at Dance Today! I attended my first Salsa Bachata Kizomba Festival in 2018 and had an amazing time. Was totally inspired as well as being able participate at the social dance event was truly unforgettable. From the 1st lesson just 5 months ago, all the guidance, friendship, and patience your team has provided really made my experience an exhilarating one. All the extra efforts in helping me with the steps and all the encouragements does not go unnoticed. My salsa & bachata dancing journey wouldn't be the same without your team. Thank you Dance Today!

I speak for many Baila students when I say coming to class and having you make hilarious jokes and metaphors is the best part of our week! Thank you so much for brightening up our lives with your beautiful smile!

Nina has changed my life for the better I am more out going, happy, and helped me on how people to approach and how to talk to them. I love coming to Ninas class because she is the only teacher that i've had for dance that makes you LAUGH, SMILE and just have fun. doesnt feel like your in a class it feels like you're out with your friends having fun.

First time to the dance school and it was an AWESOME experience!!! Five STARS
Mr. Mike Warrington was our instructor and he was so very patient and professional with all "levels" in the class, from beginners to more advanced!!!! Well done Mike, see you soon!!!!!!

I searched long and hard for a salsa instructor who would focus on both the lead and the follow. In Nina's class, the leads are taught to be strong and the follows are much more than just puppets. Nina emphasizes proper following technique for a strong connection between partners, a correct frame, exercises to help execute that triple solo turn and fun styling moves that let us flip our hair around.
She does all this in a fun and friendly way which makes her classes both very effective and enjoyable. I always look forward to her class. Thanks Nina!

I have heard from a number of CCS staff that they really enjoyed your dance lesson – I have been told that you are an amazing teacher who is not only passionate about the dance you are teaching but also engaging and incredibly fun! Everyone was really happy with how fun it was - everyone has such great things to say about you here!

Canadian Cancer Society Staff Coordinator